A Guide to the fast-emerging Indian Rummy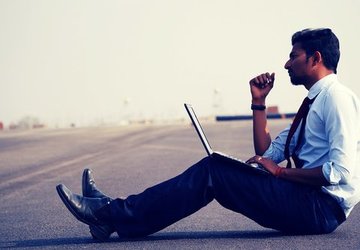 There is no doubt that Indian Rummy is a card game undergoing something of a 21st-century resurgence. That is due in no small part to the fact that players can now play Indian Rummy online via multiple online platforms, testing their skills and strategies against other human players.
Away from technology, Indian Rummy also has its own lucrative national championship, recently held at the Taj in Bengaluru on December 22, 2018. There was an eye-watering prize pool of some $6.4 million, with the first prize going to Mr. Ajit S. H. from Karnataka, winning over $1.2 million in the process.
Some of the world's leading poker players started out on their card-playing journey by playing Indian Rummy, too. Roy Bhasin, a guy who was formerly part of Team PokerStars' online group of professionals, once revealed that Indian Rummy helped to heighten his interest in strategy games such as Texas Hold 'em.
So, if you're thinking of trying your hand at the Indian version of rummy that's gripped a nation for generations, this article will give you all the pointers you need to start playing Indian Rummy among your family and friends.
It is probably best to consider Indian Rummy as a hybrid game of gin rummy and Rummy 500. Indian Rummy, which also goes by the name of Paplu domestically, deals sets of 13 cards to each player, which is a little different to a standard game of rummy. Up to six players per table can play a game of Indian Rummy, with two decks of cards in use, providing more than two players play simultaneously.
The primary goal in Indian Rummy is to make sets and sequences with your 13-card hand. Players must make at least one proper sequence, with the other sequences allowed to be three or four cards of the same value in alternate suits, for example, four 10s in hearts, spades, clubs and diamonds.
One of the main differences in Indian Rummy is that players can assign "wild joker" status to any random card within the closed deck of cards. Utilize this card within the game to replace any card belonging to any suit, helping a player complete a sequence.
Once a player declares they have a winning hand of sets and sequences — and it is declared valid by the other players — the winner gets zero points for that round. All other players receive points based on the number of unmatched cards remaining in their respective hands.
Players must count the value of the cards in their hand that doesn't fit within a set or sequence of cards. All face cards, including aces, amount to 10 points each. Meanwhile, all other cards are worth the face value, i.e., a nine of diamonds is worth nine points. All joker cards have a value of zero. It's also worth noting that if no face-down cards remain in the stack and no-one has yet declared rummy, the round is void with no one deemed the winner.
One of the keys to winning at Indian Rummy is to make the best use of the jokers within the deck. Use these to complete a run or set of significant points value, although you should try and avoid needing a joker in a natural run.
It's also clever to recycle your cards as quickly as possible if there are any stopping you from forming a winning set or run. That is especially critical with high-value cards, such as face cards or nines and eights, as these will count against you if an opponent declares a winning hand.
Indian Rummy is a game of strategy and mind games, too. You can try and "bait" and "fish" your opponents by discarding cards to put them off the scent regarding the cards you need to complete a run or set.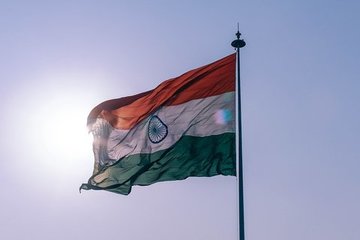 You also don't have to worry about the legalities of playing Indian Rummy. In 1968, the Supreme Court of India adjudicated that the game was one of skill. Consequently, you can play the game both online and offline as it is protected under Article 19 (1) (g) of the Constitution of India.
USA players can play Online Casino games for Real money at Casino Max, SpinfinityRoaring21 Casino and Slots Ninja Casino.
Indian Rummy